Let's face it, there's no better feeling than bringing a new four-legged friend home for the first time! Pets provide boundless fun and love for a household, in fact, you'll find that some Australians love their pet more than their family!
While bringing a new pet home is a joyful experience, there is a lot of work you have to do beforehand to make sure your home is safe for a pet. Hopefully, you will have already covered everything from investing in the most nutritious pet food to buying the best dog crates, but what about making your home safe? After all, you want your home to be safe for all members of your family and that includes all pets.
If you're unsure of how to prepare a safe home for a new pet, some of the leading pet experts in Perth have shared their top tips to make your home a safe, and fun, place for its new resident.
Here are some helpful hints in keeping your pets safe in and around the house:
Watch out for what goes into their mouths

Beware of exposed electrical wires

Do not let them eat chocolate (hide the easter eggs)!!

Watch cheap toys, both pet toys and children's toys, with parts which can be chewed and present choking hazards.
Garden

Have a plant list of poisonous plants, especially around puppies who like to eat everything!

Secure property gates and make sure visitors are alerted to the need to close gates behind them

Never spread snail pellets around with curious dogs in the garden.
Keep them healthy and calm
Watch out for heatstroke on those hot days. Provide shade and maybe a paddling pool for the bigger pooches.

Swimming pools, keep gates closed and watch for little pups who can squeeze through pool fences.

Be prepared for thunderstorms and firework terrors. Keep doors closed, curtain drawn, turn up the TV and carry on as normal. Don't over pamper pets at these times, just be calm and be yourself so they see no need to for fear.
Registration
Register your dog with local council, relevant microchip registry and make sure current info is on the collar. Not only are these all legal requirements, they are the best chance you have of getting your doggy back if it goes missing. I wish I had $1 for every time someone said ''my dog will never go missing'' but then something happens. After all, these measures are safeguards for unlikely events. Plan for the worst and hope for the best.
Know what's in your backyard
Rinse your dog's paws after a walk. Not only does this help to prevent allergies, it also washes off poisonous sprays like Roundup that people use on lawns and other herbicides councils use in public areas

Know your plants. Some are poisonous e.g. moses in a basket, some lillies.

Use animal friendly chemicals in the garden or at least, make sure they are not accessible as most are very enticing

In snake prone areas like Perth Hills, invest in a CSIRO approved snake prevention system. For less than $120 you can have a snake proof area – tired and tested by the professionals

If you have a pool, teach your dog how to get to the steps and out. Just like a child.
Pet behaviour
Be observant and 'plugged'' into your pet. Changes in behaviour can help avert problems escalating. e.g. simple allergies, overheating, increased respiration rates, increased water consumption for no reason.

Make sure you chose a vet you can communicate with.

Firm but kind. Dogs especially become anxious when they feel they need to be in charge. Make sure they have boundaries and a routine – just like kids.

Always make sure it is under effective control (it's a legal requirement). Your dog might be social but the dog it wants to make friends with might be the antichrist.

Don't use a stick to play fetch at the park or in the yard. Vets report a lot of injuries to the mouth and tummies.
In the car
On car rides, limit speeds at which they enjoy ''wind in my face''. Bugs lodged in eyes are common and very painful.

Heats kills. There are several ways to prevent heatstroke in your dog. On hot days make sure there are several sources of water in case one is tipped over and plenty of shade. Never leave a dog in a car during summer or in the back of a ute – the tray is hot enough to cook an egg.

Make sure you can at least make your dog 'stop' when commanded. The best advice a qualified animal behaviourist has ever given me as it stopped my dog from getting run over numerous times.
Make sure your pet is comfortable and healthy
Good quality sleepwear and bedding. A little more expensive but comes with a lifetime guarantee, things like zippers are hidden and they send you a birthday card.

Protect timid dogs (PST dogs) from rough, loud and boisterous play from kids. At least give the dog a safe place to retreat to when frightened. We do not believe kids under six years and dogs are a good idea anyway.

Don't leave yummy treats or foods out – I know a labrador who ate several tubs of butter and five loaves of bread when mum and dad were not looking.
Security is a priority
Try to make sure you dog cannot be seen from the street, and make sure the yard is locked and secure. Dog napping (stealing) is common and on the rise. For $80 you can purchase a camera that can be out in a light globe that acts as a live monitoring device from your phone while you are at work.

Secure fencing. Can't dig under, can't jump over, can't open a gate, kids don't leave a door open, secure during storms etc.
Providing a safe home environment for your furry companion plays a vital role in responsible pet ownership. Not only do you need to ensure your home is secure inside and out, you also need to protect them from everyday household hazards.
A secure environment means having adequate fencing around your yard so that your furry companion cannot jump over, dig under or push over. It is surprising how high dogs and cats can jump! So it's best not to underestimate their jumping skills when assessing if your fence is high enough.
Everyday house hazards pose a risk just as much as house hazards do to children. Common hazards include: poisonous plants, fertilisers, poisons such as rat bait, snail bait and ant killers, human medications, reclining chairs, candles and oil burners, electrical cords and even your everyday rubbish bin. All of these hazards can cause serious illness, injury and can even be fatal.
Feeding
I recommend to not feed the dog in a bowl. Three ways to feed are:
Enrichment- keeping busy during the day

Rewards – Feed normal food as treats for more repetitions

Classical conditioning – Train to accept stressful handling such as baths, vet exams, grooming, meeting strangers etc.
Perfect Practice
Train in environments where success is likely. Manage where success is unlikely.
For example: To train a dog to be calm in the car, train in the carport. This way you have full attention on the dog and take your eyes of "the road".
Excitement/arousal
Do not take the dog to unfamiliar places within the first 7-10 days. This includes dog parks, beaches, friend's house etc. The dogs will need time to settle in a new environment and learn appropriate skills. Without an understanding of the dog's behaviour, you may leave yourself open to unwanted or potentially dangerous situations.
Puppies
Puppies will need plenty of socialisation and training. Take puppies to positive based puppy kindies. Most trainers will accept puppies over 8 weeks of age and with at least one vaccination.
Training
Training is a priority for dogs of all ages and breeds. Select science based trainers who use rewards based training. Outdated theories such as dominance, "pack", alpha, are erroneous and may damage the relationship you have with your new dog.
Crate training
Crates are a great way to manage behaviour. Using a crate is exactly like using a cot for a baby. Conditioned and trained well, a crate will offer a "den" scenario to give your new dog/puppy a place of sanctuary.
Young dogs have a lot of energy and need a lot of mental and physical stimulation. Giving them daily walks, especially in groups of dogs stimulate the dog's mind and body and allows the pup to relax and see the home as a place of calmness and peace, rather than a place to expend energy, which may lead to unsafe or destructive behaviours in the home.
The second, really important tip is to have several bowls of water that the pup has access to inside and outside. If they tread and knock one over on a 40 degree day, this can be detrimental to the health of the pup.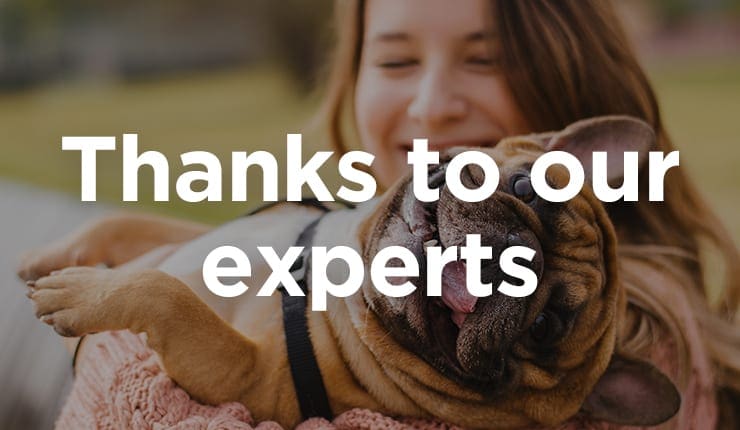 Want to learn more from our Perth-based pet experts? Read more about their services and make sure to get in contact!
Dog Adoption's primary focus is to provide owners a professional way to safely re-home dogs directly into new loving homes without using risky, interim emergency measures that have no guarantee of a positive outcome like pounds, private placements or shelters. Dog Adoption prides itself on ensuring all dogs are rehomed to the most appropriate homes possible. Their aim is to ensure we match the right dog with the right home. You can learn more by calling (08) 6101 1293.
Allpet House Sitters is a fully insured house and pet sitting agency in Perth. The team pride themselves on their friendly and professional services that match you with the perfect pet lover for your house and pet. Call the team on (08) 9368 4477 to learn more.

Sarah is the Day Care Manager at Kalmpets. In 2003 Sarah started working as a trainee veterinary nurse in a small veterinary practice. After gaining her veterinary nurse qualification, she then took part in a nurse exchange program, travelling overseas to enhance her knowledge and skills. Sarah also shares her knowledge and skill of the dog sport Agility with Kalmpets clients. You can contact the Kalmpets team on (08) 9240 2228.
Trevor is an Industry Accredited Dog Trainer and has been been helping train Perth dog owners for over 10 years. He has gained vast training experience with his past involvements, from Head Trainer of Perth's oldest dog refuge, to training Assistance Dogs for the disabled. Trevor has received accreditation as a Dog Trainer at Challenger Institute of Technology as well as completing a Cert III in Companion Animal Studies and First Aid for Companion Animals. You can learn more about Trevor's classes by contacting him via trevor@topdogz.com.au.
Kirsty is the founder of Paws in the Park which has been in operation since 2007. She has written a book about puppy behaviour, the Dog Behaviour Training Manual, to help owners whose pups are exhibiting destructive or antisocial behaviour. You can learn more about Paws in the Park by contacting the team through admin@pawsinthepark.com.au.