DEVELOPING YOUR LAND
Are you thinking to develop your own existing land or need help finding a block with great development potential? Our Endeavour Projects team have over 35 years of combined industry experience and can help you undertake your project.
We want this to be a collaboration, which is why you will deal directly with a designer. Rest easy with the peace of mind that we encapsulate you and your needs by attending to every finite detail. Whether it is a house behind a house, a duplex, triplex or multi-unit development, we have the expertise to help you get the best out of your block and capitalise on your investment.
A TRACK RECORD OF DELIVERING FOR YOU
Let us make your vision a reality. The property development process is simplified as we alleviate any stress through experience and guidance.
Our diverse track record has seen us  develop land into duplexes, triplexes or multi-unit developments. Our design specialists will advise on how to maximise your value, then with your approval, we'll build the project to specification.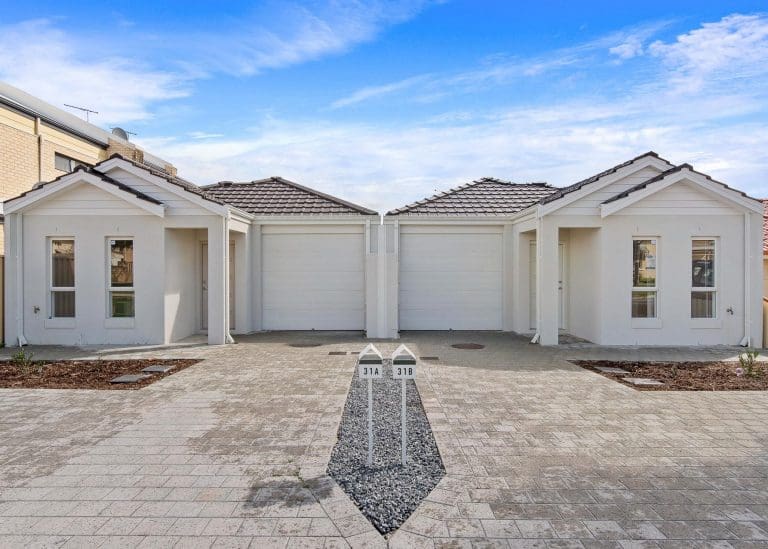 Why develop?
When you are sitting on land, you are sitting on potential. You deserve to maximise that potential and to make the most out of your investment. That is where we come in, our Projects team will walk you through the process, ensuring you build wealth into the future.
Our experience in capitalising on under-utilised land, means we will help you gain higher returns over a period of time.
Types of developments
From developing and constructing units, to duplexes and multi-residential developments – your team at Endeavour Projects are here to make it happen. Our team are all specialists in their individual fields, ranging from design through to assisting in the feasibility of your project.
Standard Models
Our standard models provide a range of fantastic floor plans to suit your block, style and budget. Our layouts follow good design principles to create practical, liveable and affordable homes with a quality finish. With a vast array of designs we are bound to have something to suit your needs.
House behind house
Increase your investment and maximise your block space with a house behind house design. With experienced professionals on hand and a range of practical designs, come and see Endeavour Projects for a feasibility assessment on your site.
Duplex
Maximise the potential investment on your land with a duplex development. With the experienced designers and consultants at Endeavour Projects, we can help you through the planning process - from subdividing and servicing all the way down to the carpets and blinds!
Triplex
Design skill and expertise is a necessity in a successful triplex outcome. A triplex is an ideal investment solution for larger lots and Endeavour Projects are here to help you maximise your design opportunities.
Multi-Unit Development
Combining practical design sense and many years of experience, Endeavour Projects is the ideal team to help you to navigate those larger developments. Maximise your investment with excellent design and a professional approach to the entire planning and construction process.
KEY2KEY –
hand us your keys and we'll do the rest
When you place your project with us, we will manage everything from concept all the way through to completion.
We'll take care of:
9 easy steps
to your new development
Demolish
& Rebuild
Have you outgrown your home, but not your neighbourhood?

If so, then why not demolish and rebuild? A knockdown/rebuild package from Endeavour Homes might be the solution you need. You'll be able to continue enjoying all the same things you love about where you live right now with all the benefits of a beautiful, unique new home, designed exactly how you want it.
When you decide to rebuild you:
Sometimes, renovations can cost the same as a knockdown or a rebuild. Even then, it's unlikely that you'll be able to create something that is customised to suit you. Furthermore, selling your old home and moving to a different house will also cost thousands in stamp duty, legal fees, relocation costs and real estate agent fees. 
As knockdown and rebuild experts, we'll be able to keep disruptions to a minimum so you can move back in quickly. And where we can, we'll keep existing features you want to retain on your block, such as swimming pools, landscaping and sheds.