Building a new home is one of the most exciting and satisfying things you can do in your life. As a blank canvas, it can be very intimidating and confusing to consider which features and upgrades to invest in.
Building a new home is one of the most exciting and satisfying things you can do in your life. As a blank canvas, it can be very intimidating and confusing to consider which features and upgrades to invest in. There are so many options, sometimes it can be hard to choose because you want them all. Everyone has different priorities, but there are some key upgrades that are definitely worth considering as they can make your home much more liveable, as well as improving its value over time. So what are some upgrades that are worth the investment when you're buying a new house?
The kitchen in a family home is an area that inevitably gets a lot of use, perhaps even the most use. For this reason, it should be well designed, functional, and durable. Investing in good cabinets from the outset will yield long term benefits, and even opting for taller, more usable cupboards and drawers can add much needed space. Soft close mechanisms can help keep your cabinetry in top shape over time.
Another way to increase productivity in the kitchen is by adding more bench space. If you like stone benchtops, it's worth opting for this upgrade when building rather than having to fork out to redo your countertops at a future date – stone both looks better and is much hardier than other benchtops.
Investing in energy efficient and modern appliances will do wonders for your bills and the general ambience of your home. Integrated stainless steel appliances in the kitchen will complete the look and help create a slick, clean looking atmosphere.
When choosing flooring, it can be tempting to simply opt for the most basic options, but investing in better floors will provide more durability and comfort. Opt for the best quality under-flooring option for your carpeted areas as it'll prolong the life of your carpet and improve the feel and cosiness of your rooms.
Wooden floors, although pricier than carpet, are also worth the investment as they're durable and considered the most attractive flooring. Wooden floors will increase the value of your home when you've decided it's time to sell, and their versatility means you can just cover them with a rug if you feel like some texture and warmth during the cooler seasons.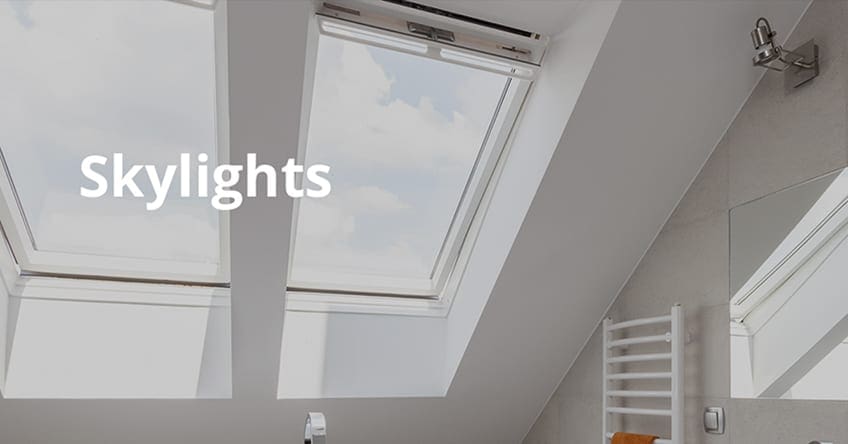 Investing in skylights can add much needed natural light to some areas, and also reduce the need to use lights, making them an energy efficient upgrade in the long run. Various skylight options are available, from ones with blinds, to air vents, to automatic sensors. Don't discount the value of using skylights in your home, and these are often a very worthwhile upgrade.
While air conditioning systems are common upgrades, many home builders forget the value of the humble ceiling fan! Not only will it provide an interior focal point, but they'll improve your home's overall efficiency as you won't have to use the air conditioning as often. If it's slightly warm, leave the air conditioner off and turn the fan on to enjoy saving on some electricity.
Opting for high quality insulation throughout as much of your home as possible can provide great efficiencies when it comes to your heating and cooling bills. This upgrade is again worthwhile as it will save you money in the long term, while making your home more comfortable to live in all year round.
Quality fixtures and fittings such as taps can bring visual appeal, and more importantly, reliability. It's easy to go for the cheaper option initially, but when you consider that these options will need replacement or maintenance, it is worth making the upgrade to something hardier and longer lasting.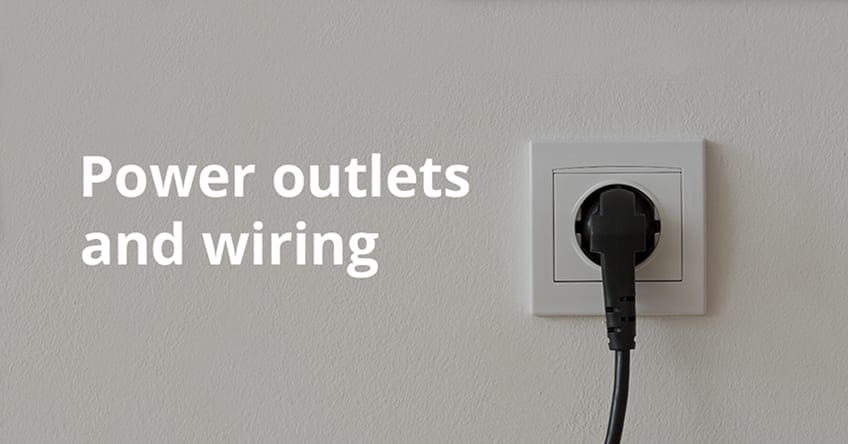 Ensuring you have sufficient power outlets for your TV, phone, internet, and any other electronic accessories is important in every modern household. Don't be afraid to invest in additional outlet points, as retrofitting these can be a costly exercise. If there's a lot of you in the home and you like to use your laptops or tablets often, consider this upgrade. Additionally, having integrated wiring for areas like the TV room and study can give your home a much cleaner look and leave less risk of damage.
With so many upgrade options available, and so many features on offer when building a home, it's easy to get carried away or overwhelmed by the decision making. However considering these key items can have a significant impact on, not only the future value of your home, but also the enjoyment you'll get out of it whilst you're living there.